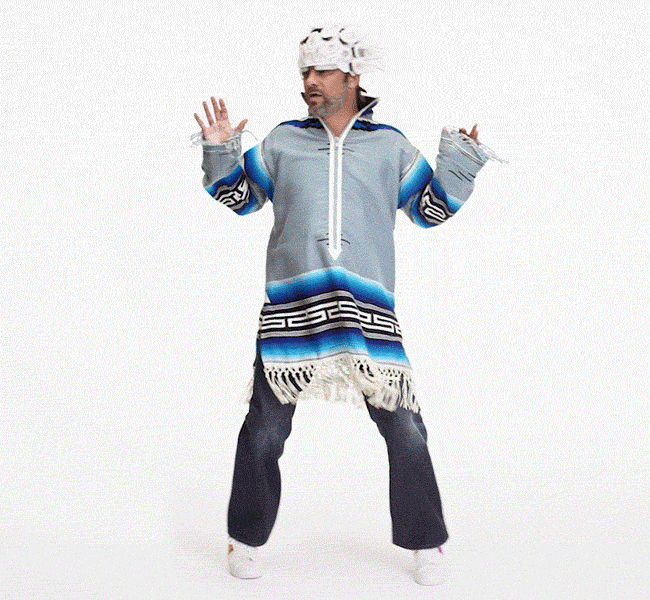 It's been nearly three decades since Jay Kay, with Jamiroquai, launched his blend of music - a soulful, acid-dripped trip with a conscious - into the world. This artist's unique voice and colourful style show no sign of quietening.
I remember going to see Michael Jackson in Belgium with my father, a civil engineer, when I was 14 years old. The gig was held in a suburb of Brussels on an old open air football ground. I wore my half sister's oversized green army jacket, one silver ski glove I'd found at the bottom of an old trunk, a pair of box fresh white tennis socks and my duel tone Bass Weejuns: every item conjured was a sartorial nod to The King of Pop's idiosyncratic style. When we arrived at the venue the air was thick with the fug of fried food and unfiltered cigarettes; I remember that smell didn't come out of my hair for about a week.
I was young, naive and, like much of the rest of the world at the point, utterly enthralled by Jacko's Coca Cola-famous showmanship. He was untouchable. The zero gravity-dance moves, the bonkers stage outfits that were a cross between Elton John and Optimus Prime, the slightly burnt hair from a TV stunt gone wrong and the one-man-rocket-pack-exit at the end of the gig - it was like nothing I'd witnessed before, a pure pop miracle. That evening I went home smiling, howling, spinning on my toes and 'moonwalking'.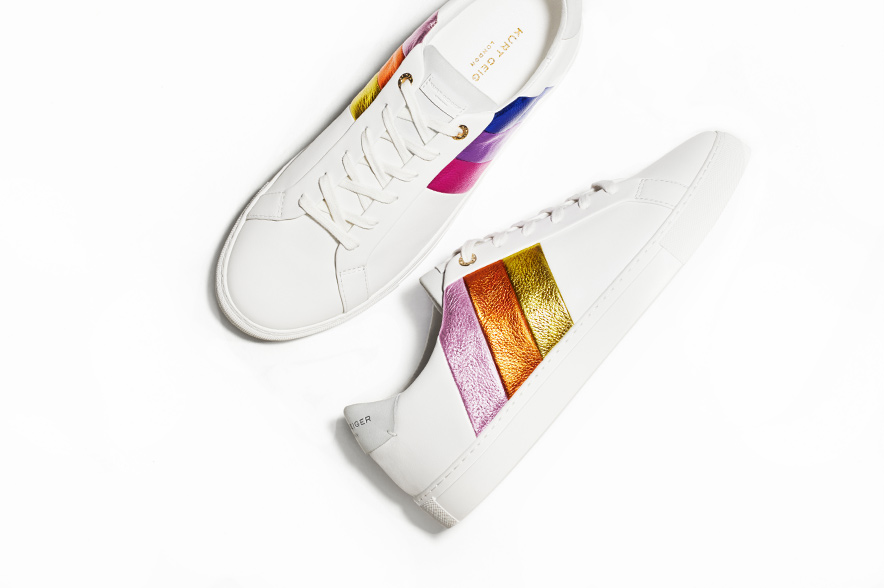 That rush of witnessing such a complete, fully formed, original musical artist, someone that - so far as I was concerned - had no previous version, who wasn't just another visual or sonic facsimile of something that had gone previously, was matched only when I heard, then subsequently saw Jamiroquai or specifically Jay Kay, the frontman, founder and creative auteur driving the group through nearly three decades and over 26 million album sales worldwide.
It was 1993 and I remember going to Our Price (a high street record store; essentially the British version of Tower Records) in the Ashley Centre in my then hometown of Epsom and taking that first Jamiroquai LP -Emergency on Planet Earth - to the cashier. The album artwork was so stripped down, so confident in its simplicity: a plain white album cover with the band name written in what can only be described as a black, space-funk font. Alongside the lettering the only other visual was a silhouette of a lone figure. His hands were pinned to his hips as if he was about to take off to Pluto. He was wearing bellbottoms, or flares, some sort of loose, poncho-like top and a beanie hat with its own set of horns. "What, or who is this?" one wondered. "Human? Beast? Angel? Daemon?"
Turns out Jay Kay was, and still is, all of these things, as last noted with his eighth studio album Automaton, released earlier this year. Invited to bring his soulful combustibility - and ludicrous shape throwing ability - to Kurt Geiger's new campaign, the resulting dynamic images seen here - and the experience had by everyone on set - illustrated that JK is in no rush to stop moving, nor stop moving audiences.
Individual style is something that is obviously still matters to this musician: "Yes, it's very important," Kay states when asked about creating a defying aesthetic in tandem with a musical identity. "When I started the band and was trying to get record deals, it was clear to me that I would need a strong image. Having grown up during the late Seventies and Eighties I have always liked the Buffalo B-boy style, particularly the early leather double good Puffa jackets. Over the years I've mixed it up with a kind of indigenous angle."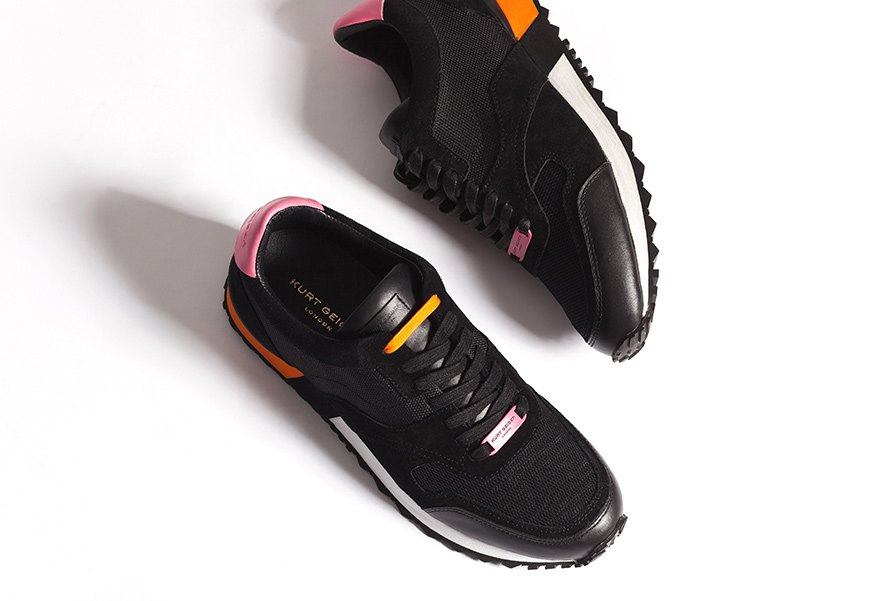 Turns out that famous silhouette of the space cowboy, the one that was so eye catching to me as a young boy, is as much a part of who JK is today as it was back then. "My style is much the same," he explains. "On the first album I took the Pendleton Indian blanket jacket and had it reworked into the coat which you see on the cover. I'm still wearing this stuff and I'm quite stuck in my ways: a bootcut trouser, good trainers, and a cool top with a stripe…" The white leather Kurt Geiger's sneakers Kay chose to wear for the campaign shot slot into the musician's colourful ethos effortlessly: "Anywhere, and everywhere it's a cool shoe, which fits right into the core of my style."
Having been working quietly for several years, with his recent headline-making set at Coachella and the new record - his first in years - it seems Jay Kay's sound and style has been rediscovered by a plethora of fresh talent, with everyone from Chance the Rapper, Calvin Harris and Pharrell Williams doffing their own caps in appreciation of the man who has turned standing out into an art form. Is this renaissance man ready to be a millennial pin up? "Well, I would love to think so," he chuckles, unphased and untempered by the idea of riding yet another wave of popularity. "Only time with tell."
Listen to our campaign playlist below:
SHOP AW18 NEW ARRIVALS