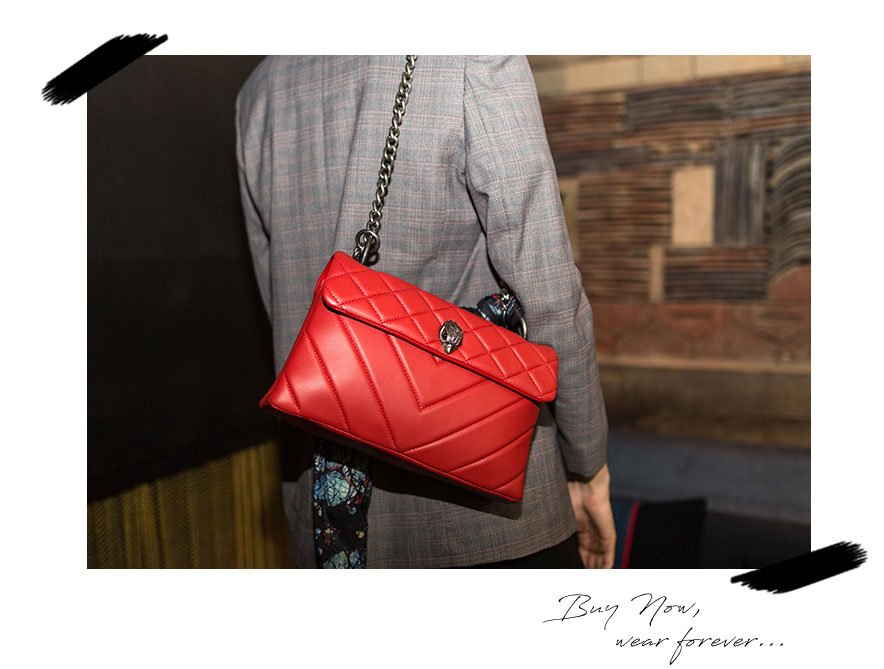 A bona fide 'forever buy', the chain handle bag is one piece of arm candy you'll never stop carrying…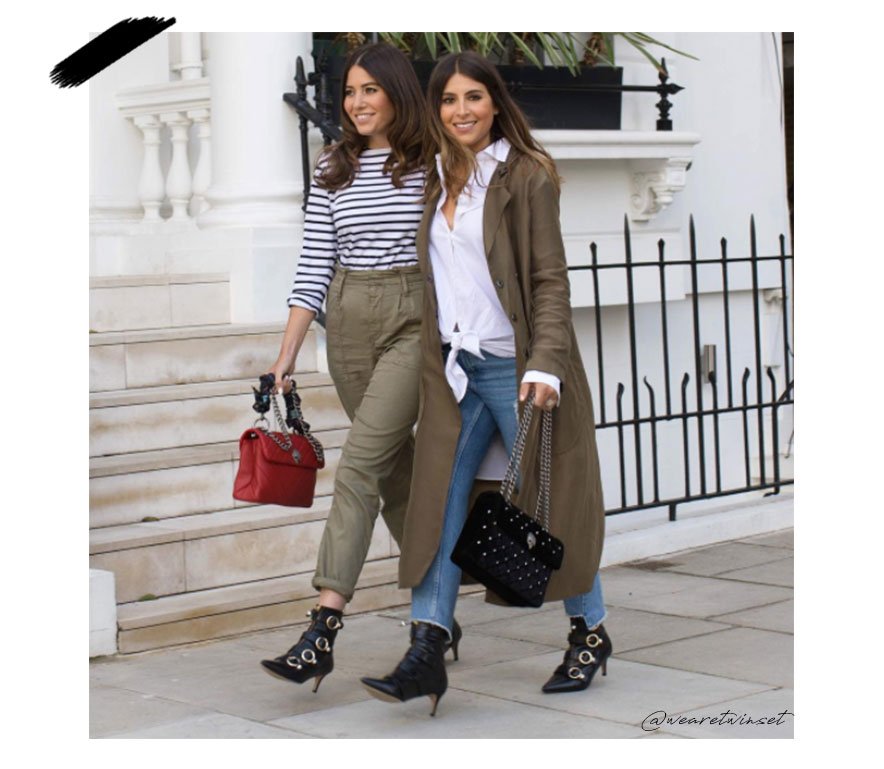 If there's one accessory that can lay claim to classic status, it's the chain handle bag. Why? Because it passes the real test of any fashion item claiming to be a 'forever' buy; time. The ability to endure and transcend seasons – actually, make that decades – is what sets true wardrobe classics apart from flash-in-the-pan trends. It's a very select set of pieces that make the grade – trench coats, court shoes, Breton tops, leather biker jackets - and the chain handle bag.

From Mia Farrow to Princess Diana to Alexa Chung, the chain strap bag is as timeless as the style icons who carry it. Chic but cool, elegant but versatile, it looks as good with jeans, a t-shirt, and trainers as It does a glamorous dress. Which is why it's the secret weapon in every fashionable woman's accessory arsenal.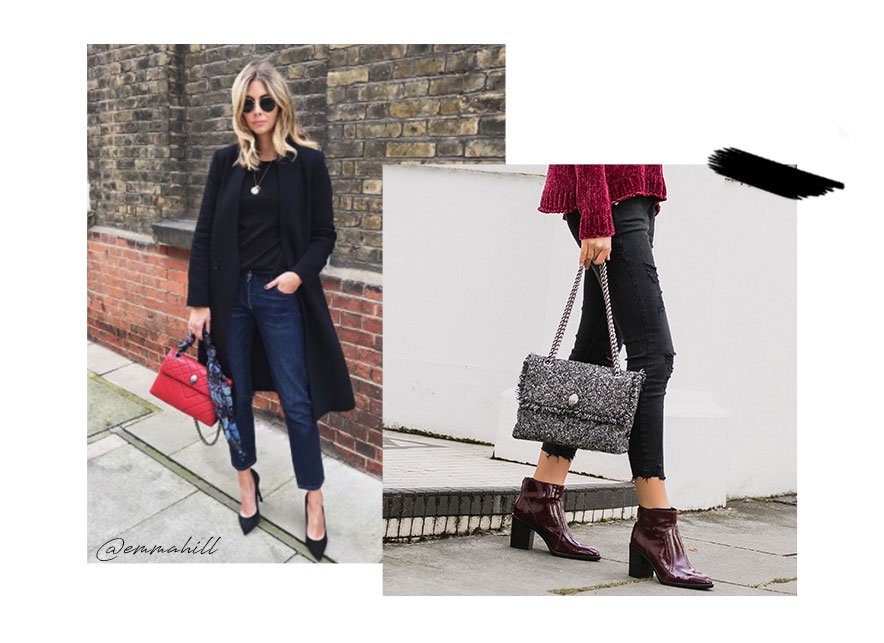 You can carry a chain handle bag to work and on the weekend. To brunch, lunch, dinner and drinks. It works on holiday and at home. It's polished but not prim. Seriously, we could wax lyrical about outfit-transforming superpowers of this 'It' accessory all day, but when you've approval from Alexa, Olivia Palermo (a serial chain handle bag carrier) and more street stylers than you'd see in Soho during London Fashion Week, what more validation could you need?

If you're a classic kinda gal, try the iconic Kurt Geiger 'Kensington' quilted chain bag in go-with-everything black or never-date red. Chain-strap-bag-addict on the hunt for a new fix or fancy something more statement? Look no further than the velvet, tweed or faux fur Kensington update adorned with Kurt Geiger's signature jeweled eagle clasp. The fash pack clamoured to get their manicured hands on the Kensington when it launched earlier this year, and the AW17 red version has already made its way into the accessory collections of Millie Mackintosh and bloggers Emma Hill, We Are Twinset and StyleChine.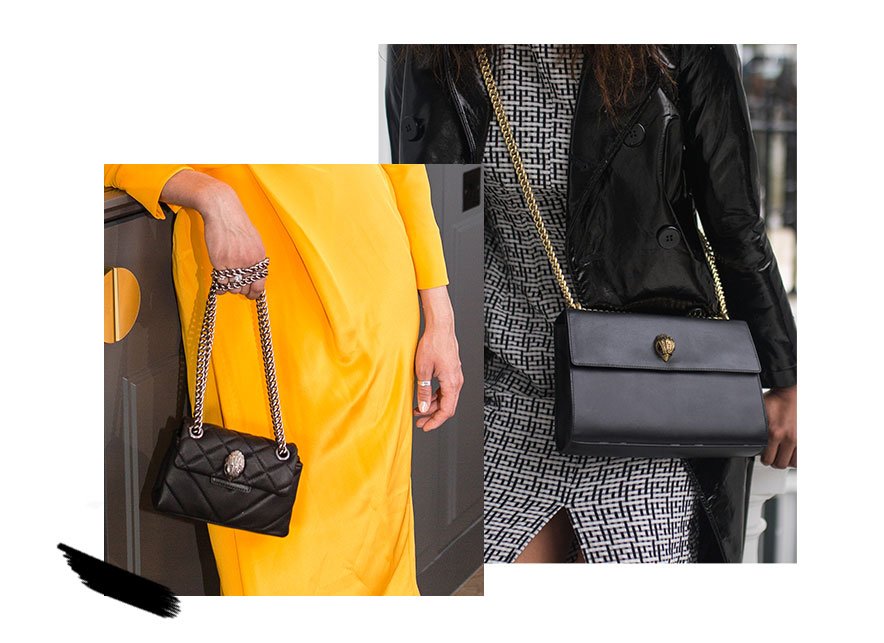 Rivalling the Kensington's plush quilting in covetability factor is 'Axel', a cross body adorned with pearls, studs and a supersized eagle head, and 'Mayfair', a glossy front flap bag that oozes understated luxury. Channel your inner Alexa and pair your chain handle bag with a sharp blazer or steal a styling hack from the street style set and carry smaller styles clutched in the palm of your hand. The mini velvet Kensington chain bag may come decorated in diamantes but don't just save it for the dance floor – frayed hem jeans and a slogan t-shirt will take it off-duty.

Shop Cross Body Bags