How would you characterise your style?
Comfy and colourful.

How do you use fashion and accessories to express yourself?
I think I'm quite a confident person and I try to be positive so I guess I try to express that in my fashion, I'm a sucker for lots of colour and anything sparkly.

We're constantly inspired by London's creative energy. What is British style to you?
I think (because of our lack of warm weather and sunshine) that we do layering very well.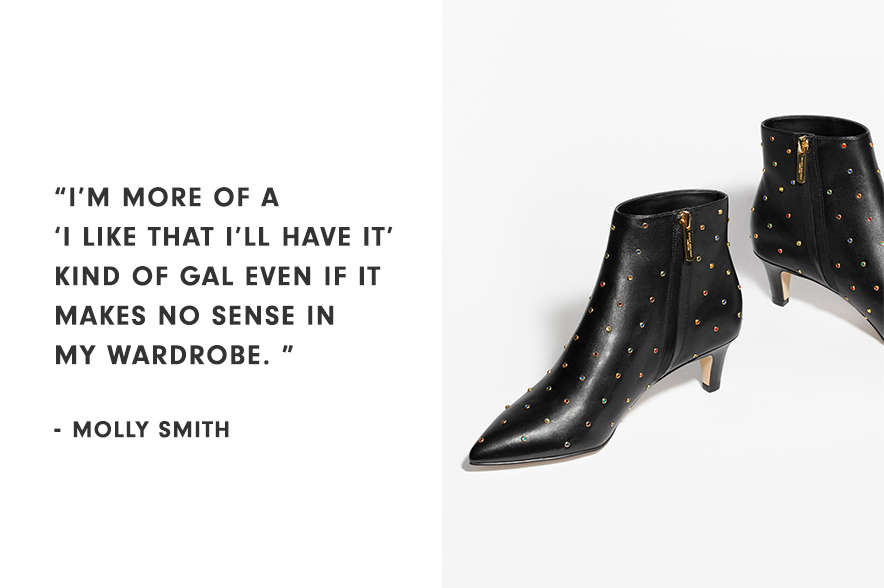 Do you feel like you're still discovering and evolving your style?
100% mine seems to change day to day. I'm more of a 'I like that I'll have it' kind of gal even if it makes no sense in my wardrobe.

Where would you wear the shoes and bags from the campaign?
Anywhere and everywhere!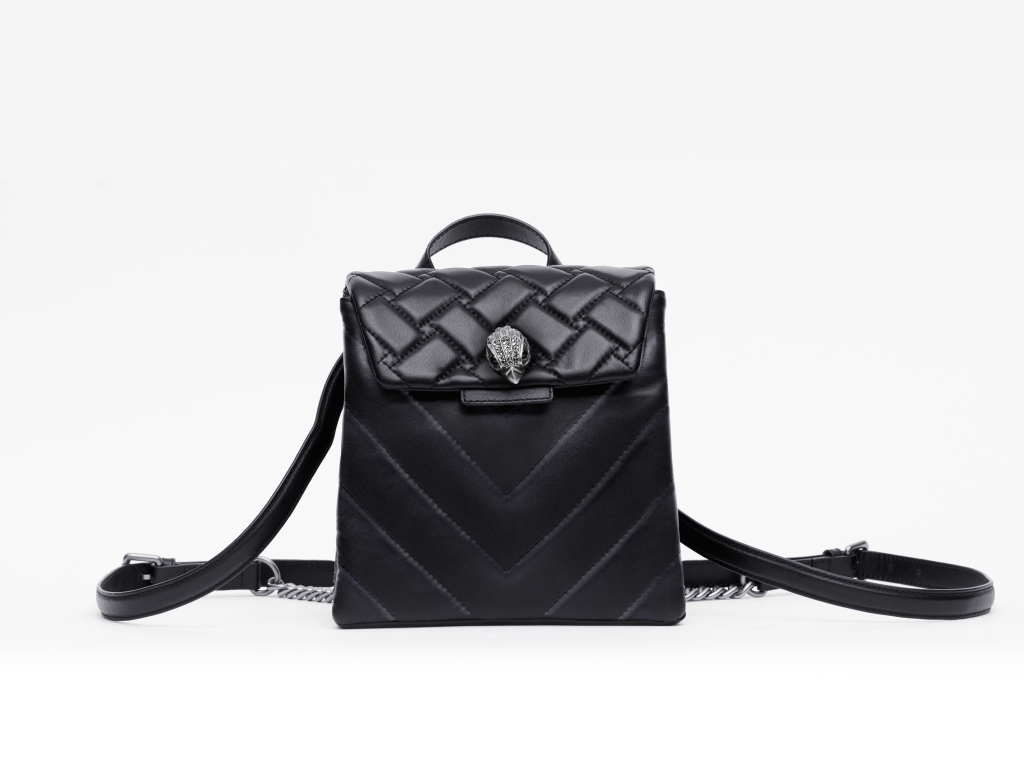 We like to create talking-point designs – what makes an accessory a 'must-buy' for you?
When I've never seen anything like it before.

Whose style do you admire?
I just admire people that go for it with colour, you see so much all black these days!

What's the best fashion advice you've ever been given?
Less is more, I should probably take that advice more often than I do.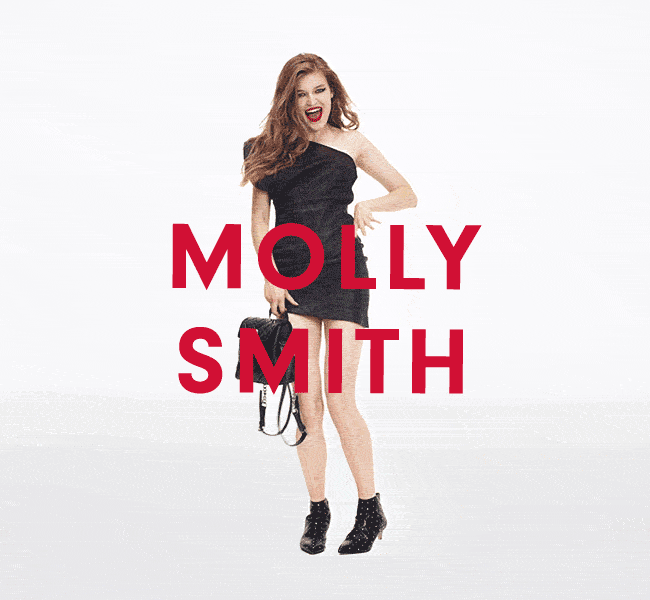 Tell us about how you were scouted…
I was a scouted when I was super young at the clothes show in Birmingham.

What's the best thing about being a model?
Without a doubt the people you meet.

SHOP AW18 NEW ARRIVALS