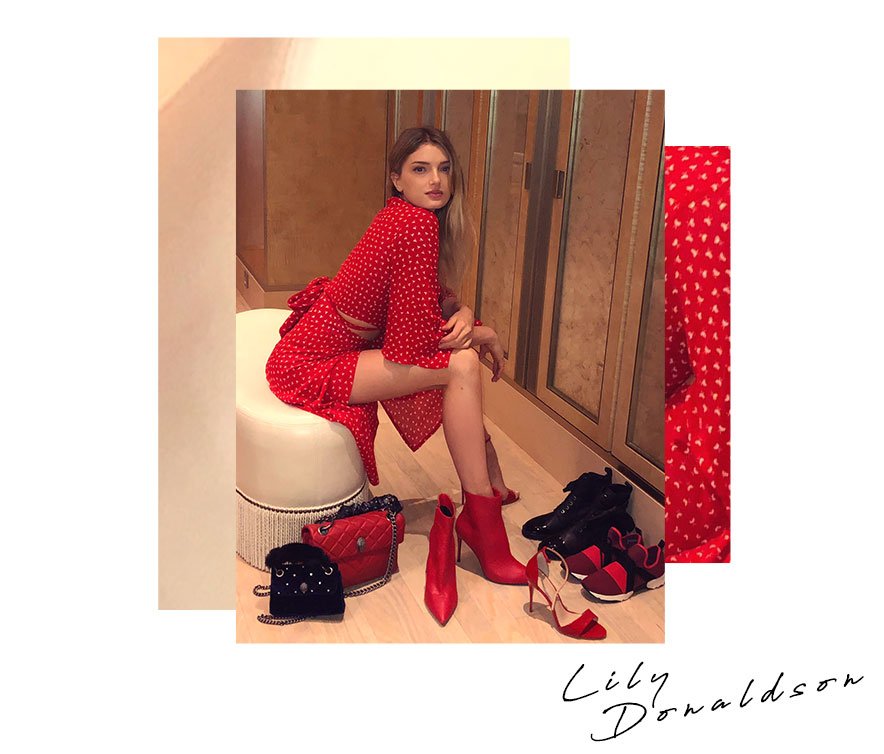 She may be a Victoria's Secret model and the star of our AW17 campaign, but when it comes to Christmas, it turns out Lily Donaldson is just like the rest of us (kinda!) We caught up with the Brit supermodel to chat her Kurt Geiger winter must-haves, chocolate for breakfast and what to buy when Taylor, Gigi and Cara are on your Christmas list…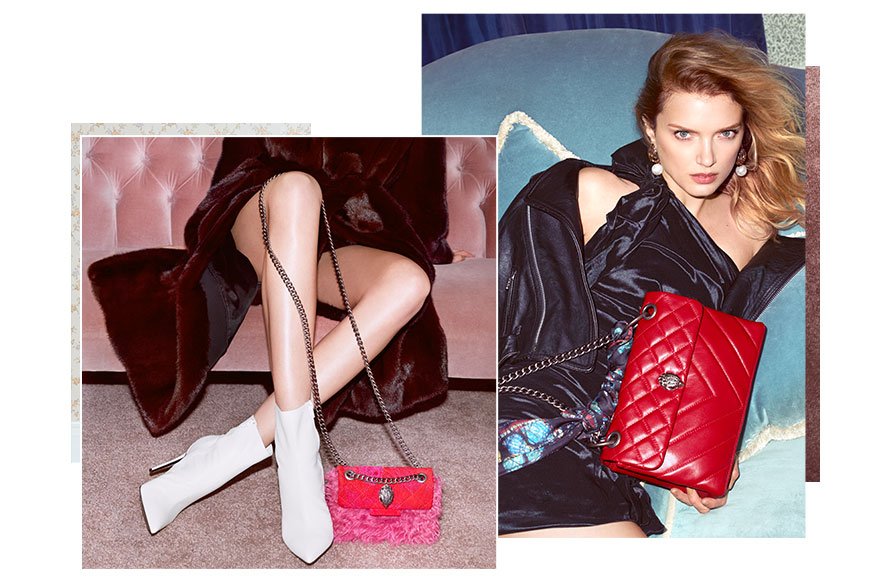 Lily, tell us which Kurt Geiger pieces you're craving for Christmas…
I'm in love with so many things we shot for the campaign it's hard to choose! The red 'Kensington' bag is a favourite and the white Ride boots...


You totally rock the silver OTK 'Violet' boots in our AW17 campaign – how would you style them for party season?
I would put them with a nice little black dress to really show them off! And then a red lip to keep it festive...


And what kind of bag will you stash your party essentials in?
I love all the mini bags we shot for the campaign but I'm obsessed with the blue velvet 'Kensington'!


What is your go-to party make-up look?
A red lip or a bronze eye with a cat flick.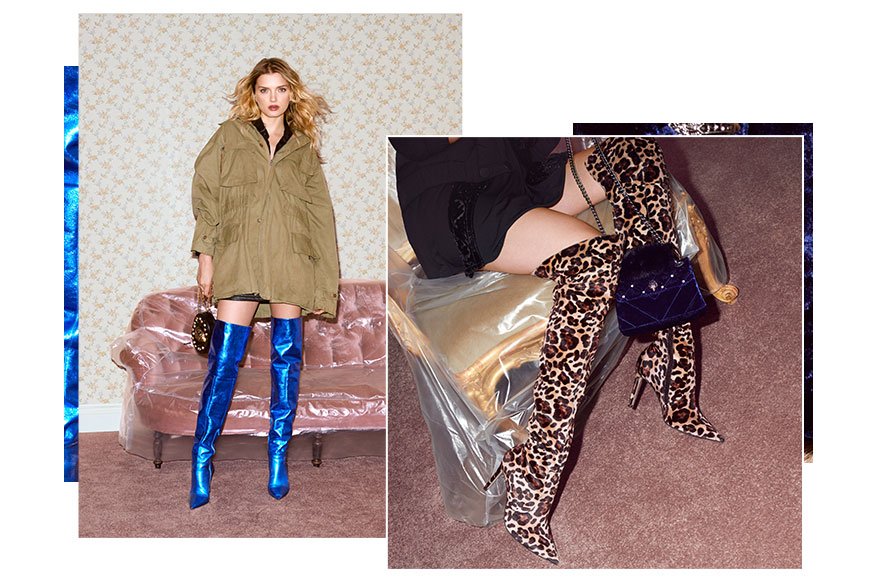 From Bella and Gigi Hadid to Taylor Swift and Cara Delevingne, you're part of one seriously cool girl gang. What would you buy your besties for Christmas?
I always like to get my friends things that will make them laugh or find something really special that could only be for them.


Your sister works in fashion too, what will you be treating her to?
Usually I get my sister a bag along with some clothes. I've already got her the velvet 'Kensington' bag!


What's top of your Christmas list?
The KG blue 'Vita' boots!


You jet all over the globe for work, but where will you be spending Christmas this year?
I'll be in England with my family.


So, exactly how does an international supermodel do Christmas? Is it all glamorous parties or will we find you in festive PJ's eating chocolate for breakfast on Christmas morning?
I go to all the glamorous parties in my PJ's! No, really I'll be home with my family in my PJ's playing with my younger brother and niece whilst eating lots of chocolate.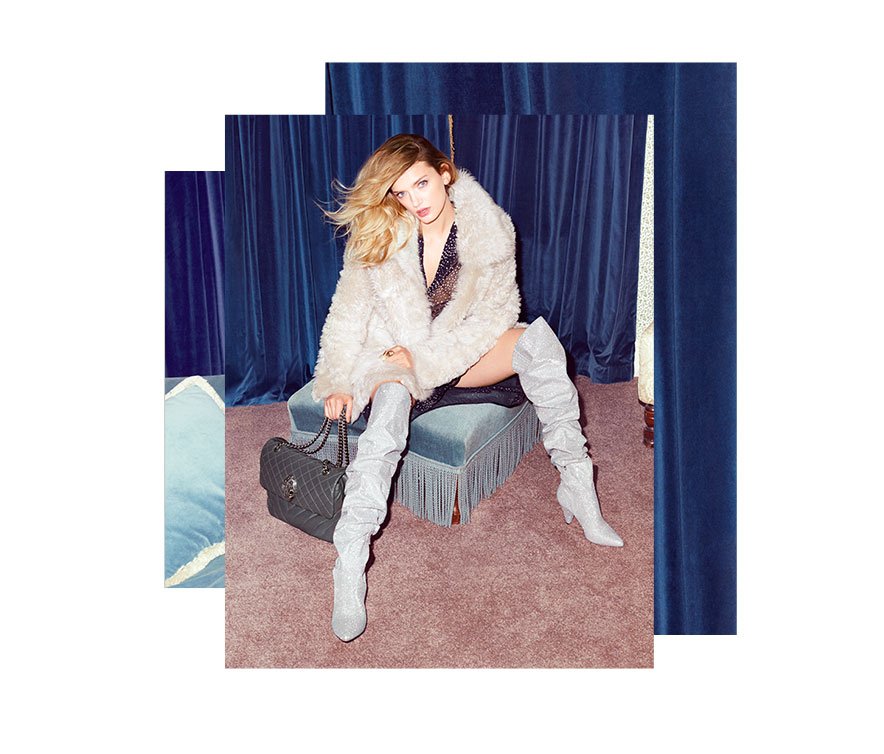 What's your favourite thing about the festive season?
Family time and giving people I love presents!


Finish the sentence: To me, Christmas is…
Family.


What's the best present you've ever received?
My brother made a painting for me.


Got any fun plans for New Year's Eve?
Still undecided! As usual...


Finally, what are your new year's resolutions?
I don't usually have New Year's resolutions but I always hope the year will bring new experiences and to keep growing and learning.
Shop New Arrivals