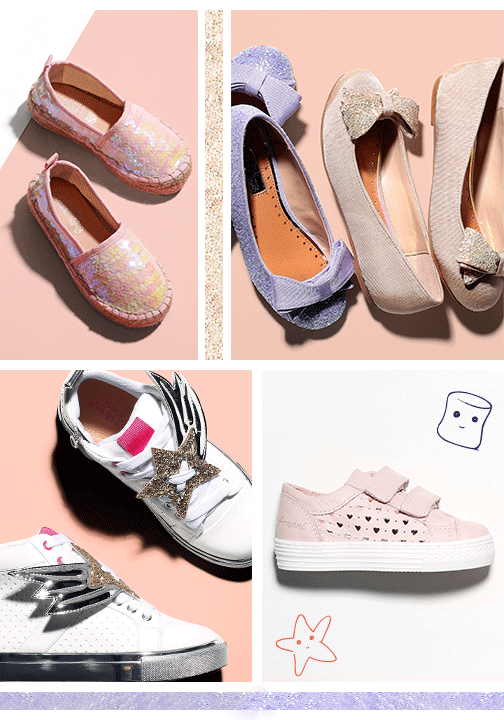 With the most adorable photos of Princess Charlotte on her 1st birthday still at the forefront of our minds, we couldn't help but share with you our most little princess worthy pieces! From the sleepy to the active, sparkly to supportive, we've picked out our favourite styles for your little ones.

Now the sun is well and truly shining, your explorer doesn't need to scrimp on summer style. Adding sparkle and charm to their cutest of outfits, Mini Miss KG's 'Mini Milo' is perfect for days out. Shining with mermaid like charm, running around has never looked more adorable.

If you're planning a trip away and are wanting to give little toes some freedom, take a look at Babywalker's 'Tiara Wing Velcro'. With a name fit for a princess, these sandals include a fun wing design that are sure to make even the littlest of heads turn.

When attending parties where your mini-me wants to sparkle, Mini Miss KG's 'Glimmer' are just the ballet pumps you've been looking for. Oozing cute kids style, the on-trend lilac embellishment has a Disney appeal that your little ones won't want to let go!

For extra special shoes for extra special days, your flower girl will look the cutest in Babywalker's 'Tessa Mary Jane'. With flower embellished heels, these sweet cream shoes with delicate ankle straps will be her perfect companion for your big day.

With these styles in mind, show us how you've chosen to take inspiration from our youngest fashionista through our Facebook, Twitter and Instagram.
Shop Girls Shoes