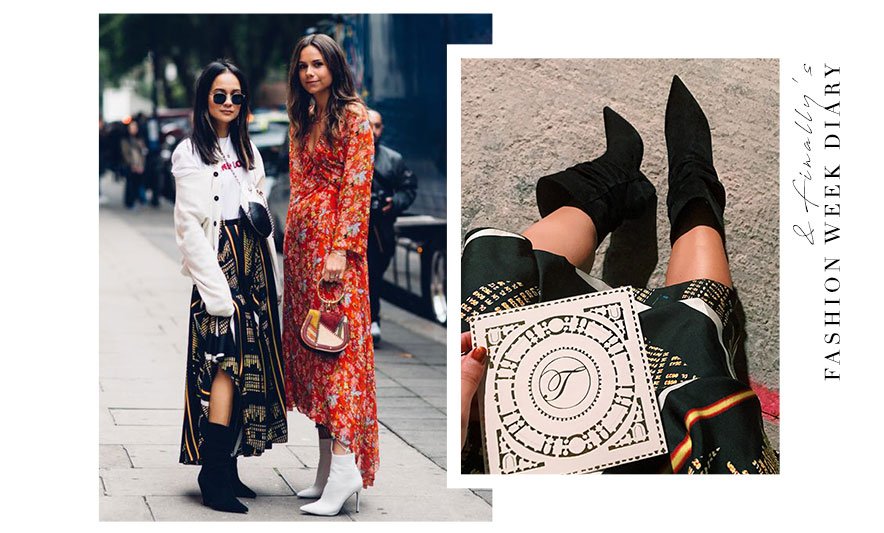 As London Fashion week wraps and the fash pack prepares to jet off to Milan - jealous? Us? - we caught up with super stylish blogging duo &Finally (aka fashion editors Anna RosaVitiello and Florrie Thomas) to get the lowdown on everything from the must-have trends to the coolest London hang-outs and their most-snapped looks. Spoiler: they involved Kurt Geiger. Read on for the London Fashion Week 411 from the chicest new bloggers on the block (and our current style crush)…


Kurt Geiger: What was the hottest autumn shoe trend at London Fashion Week?

&Finally: There are two trends that dominated: mules - which on the runway were worn with socks for a new season update - and boots. From slouch boots and sock boots to over the knee and sandal styles, they were everywhere: no longer just a winter staple!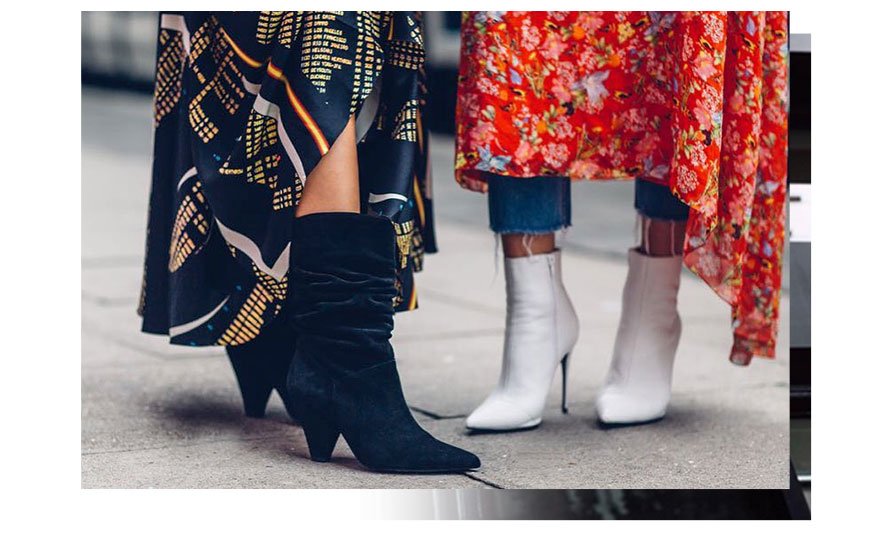 Kurt Geiger: And the bag everyone was carrying?

&Finally: Thrift-store style bags are still big news, whether they're drawstring pouches, velvet, embellished or vintage-looking.

Kurt Geiger: Which Kurt Geiger pieces were in your London Fashion Week wardrobe?

&Finally: Carvela Kurt Geiger's 'Scrunch' slouch boots, and Kurt Geiger London's white 'Ride' boots, both subtly dressed up with a floaty skirt for day - it's our way of giving a nod to the 70s. Florrie added the classic Tweed Kensington bag, the perfect size for carrying all her essentials and - for this week - fashion week invites!

Kurt Geiger: September is a tricky transitional month, what are your go-to shoes for bridging the summer to autumn gap?

&Finally: It's about mixing what you have to suit the day. For example if you're wearing sandals, then tailored trousers or jeans and a knit are the perfect way to bring them into Autumn. If you're feeling daring, you can add in some glittery socks. Or, if you're in boots, take it from us and wear a silk skirt for a last hint of summer.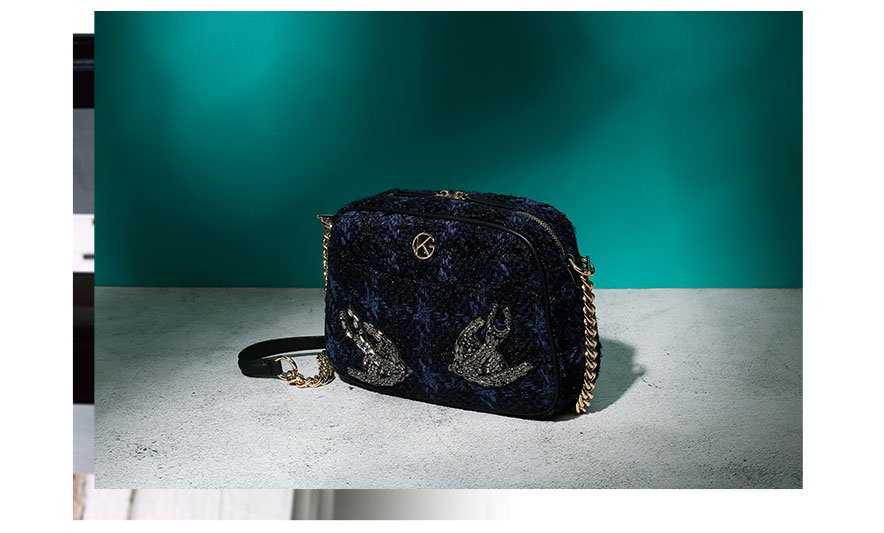 Kurt Geiger: How do you plan your fashion week outfits?

&Finally: As accessories editors, we build from the details up. We tend to like similar things, but the end product is always different, so we choose our accessories first to avoid any clash.

Kurt Geiger: What was your London Fashion Week highlight?

&Finally: We both loved the Emilia Wickstead and Preen by Thornton Bregazzi shows. They're always so strong yet feminine, and a shining example of British talent. The hats at Emilia Wickstead had us googling ribbon fedoras!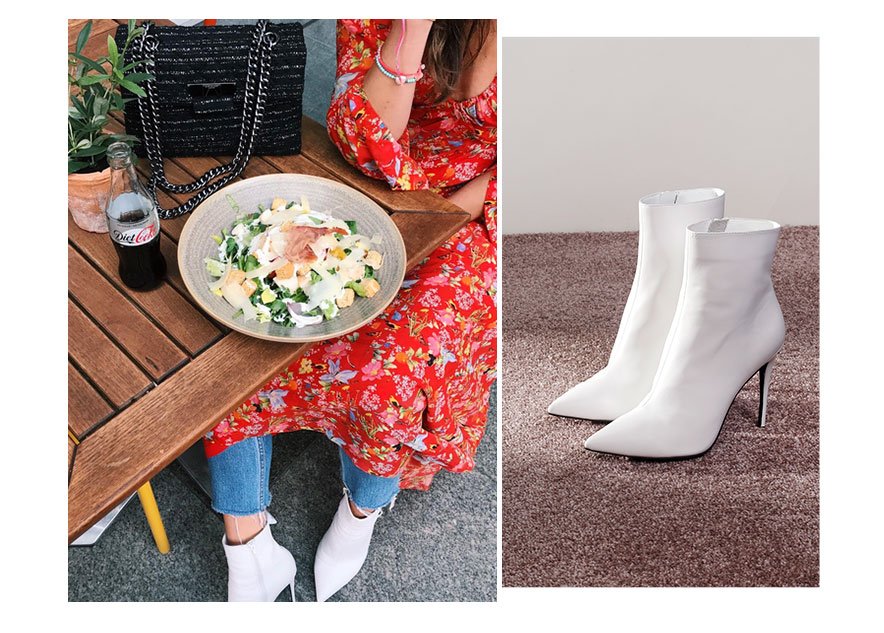 Kurt Geiger: What is your London Fashion Week footwear of choice – heels or flats?

&Finally: It depends on the outfit and how busy the day is - sometimes we have three shows, sometimes ten, so it varies. The happy medium would always be a comfortable heel, which is why boots are the obvious choice - they're more wearable for long periods of time.

Kurt Geiger: Describe London Fashion Week in five words…

&Finally: Hectic, inspiring, fun, creative, eye-opening

Kurt Geiger: What are your favourite London Fashion Week hangouts?

&Finally: There are lots, but Spring London is a favourite. And we always fuel up on cinnamon buns from the Nordic Bakery - they are our go-to snack!


Kurt Geiger: Which trends can we look forward to for SS18?

&Finally: So many! But, cheesy though it may sound, having fun with fashion is a trend in itself. That means colour, print, texture, layering and super fun accessories. In short, think colourful specs, socks and sandals and glitzy jewellery.

Kurt Geiger: Tell us something no-one knows about fashion week…

&Finally: It's accessible. It seems like an otherworldly event when you read about it in newspapers or see it on Instagram, but in the end, the clothes and trends shouldn't be daunting. They're made for real people.

Follow Anna and Florrie @andfinally_ and check out their blog www.and-finally.co.uk
Shop New In