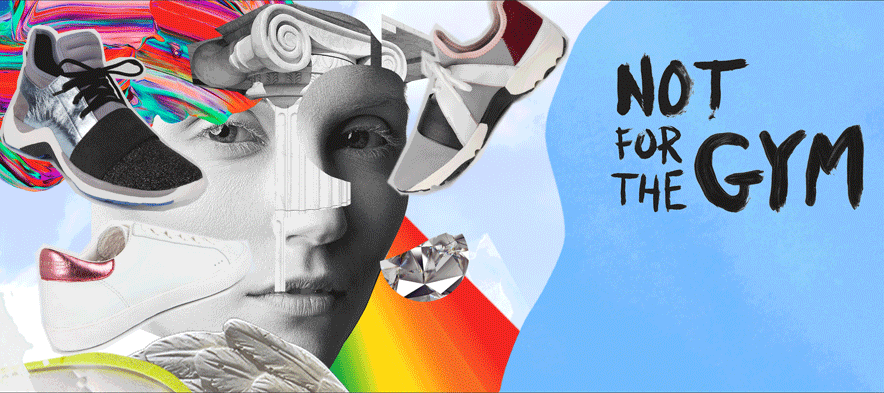 Usually, when the bi-annual fashion month trend reports land, there are as many footwear trends to pore over as their clothing counterparts. For SS18 however, there was only one style deemed worthy of note: trainers. From Louis Vuitton to Loewe, paired with everything from retro running shorts and exquisite frock coats (Vuitton) to feminine midi dresses (Loewe), sneakers reigned supreme across the four fashion capitals.
Kurt Geiger is the destination for fashion trainers this season. From tech sneakers and classic white trainers to opulent, embellished styles, we're covering every trend, age and occasion with our trainer collection. Sneakers no longer solely inhabit the sportswear arena; they are the 'cool' shoe of today, integral to our busy lives – you can wear trainers to the office, on a date, to brunch, lunch and dinner. Ours are designed in-house and we create every upper, every pattern, every sole unit, select the best materials and carefully fit and test for ultimate comfort.

Iris, the goddess of the rainbow, provides the inspiration for SS18's genderless Not For the Gym campaign, which fuses modern pop culture and heritage references. Depicted by the combination of technicolour splashes and ornate wings and columns, just as the rainbow runs from clouds to sea, from earth to sky, our fashion trainers will take you from day to night or work to dinner. One thing's for sure; these trainers are definitely #NotForTheGym…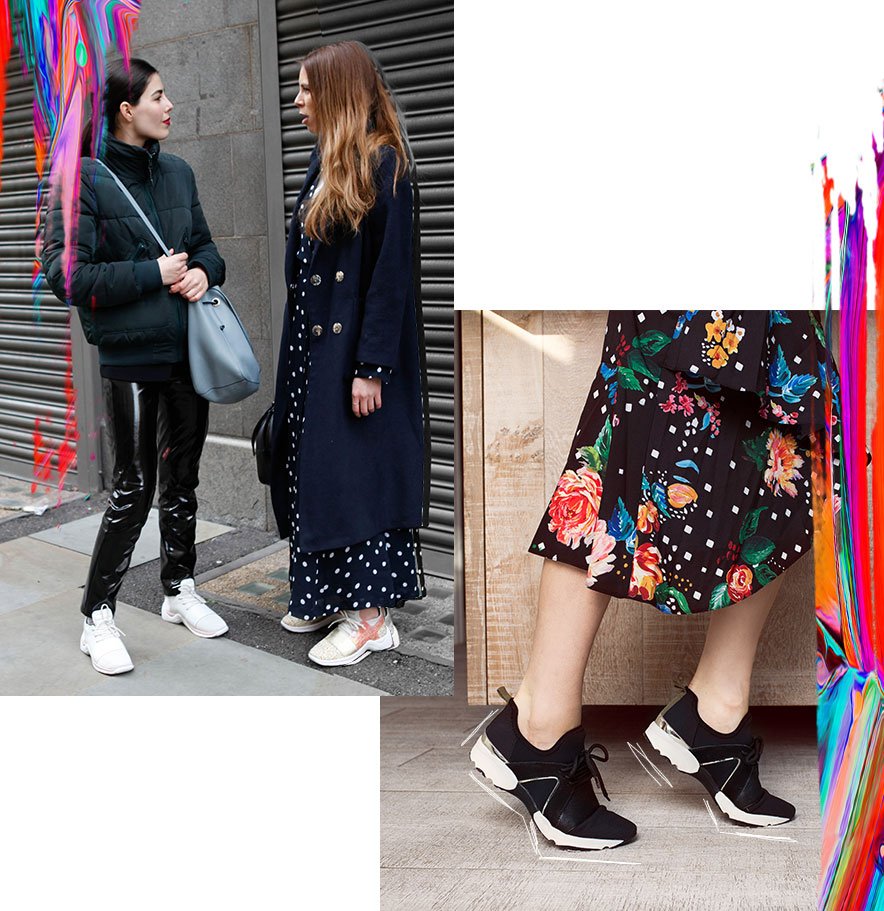 The Tech Trainer

Sitting alongside 'dad' trainers at the opposite end of the sneaker spectrum to minimalist white styles, tech sneakers are closer in aesthetic to true functional sports trainers. Kurt Geiger's 'Linford' is the poster trainer for the trend, set on a statement, curved two-part outsole and fusing luxe materials like vinyl padding, woven mesh, leather and padded neoprene. The black and white versions will fit seamlessly into any wardrobe – even for trainer novices – while sneaker trailblazers will love the street style-worthy tweed and vinyl designs.

Carvela's best-selling 'Lamar' was nailing the tech sneaker trend before it even became, well, a trend, thanks to its sports luxe styling, mixed materials and blend of fashion and function. From black to khaki, red to metallic, there's a Lamar to suit every look. New for SS18, Carvela 'Lit' is our fashion take on the technical runner. Crafted from breathable knitted fabric and set with a super-flexible sole, they're like walking on air. For a fashion-forward look, clash the bold blue and pink pair with another hyper-bright hue.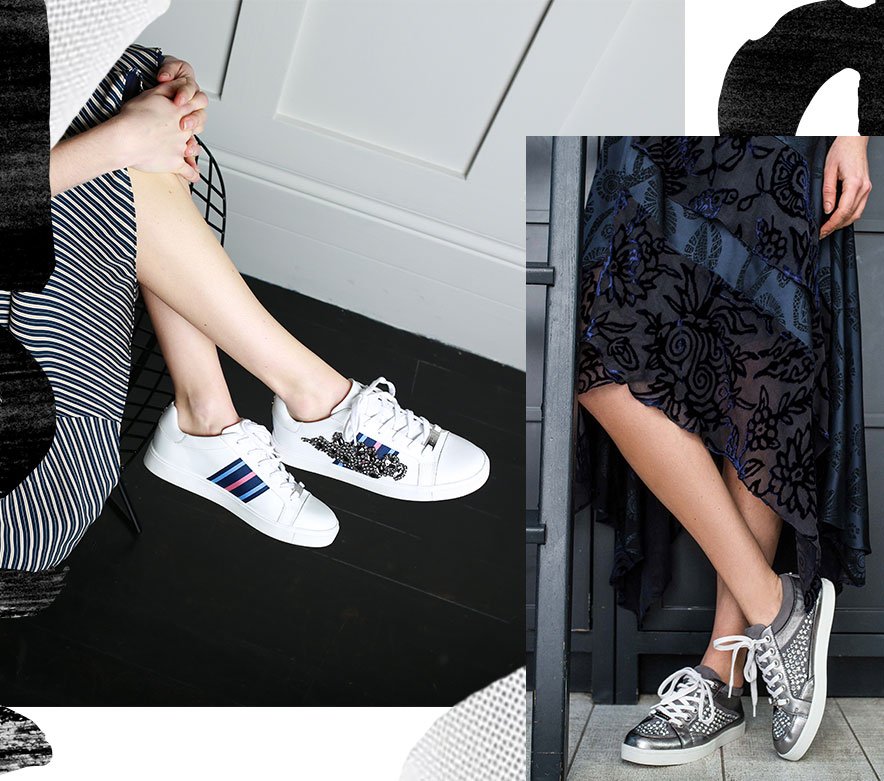 Luxe Athleisure

Aka the 'occasion trainer'. Not only are sneakers no longer just for sporting activities, they're a bona fide eveningwear option. From celebrities on the red carpet to the street style set pairing couture with kicks, it's time to rethink your trainers. Deluxe details that elevate trainers out of the sportswear realm are key, and you'd be wise to make crystal details your starting point. Another major SS18 trend, you'll find them decorating Carvela's 'Limelight', 'Lucinda', 'Lupin' and 'Lustre'. A metallic finish in gold or pink puts a luxe twist on the classic lace-up in Kurt Geiger's 'Leif' (and the hidden wedge guarantees 24/7 comfort) while the Miss KG 'Lyla Bow' take running trainers firmly off the track thanks to a satin finish and supersized bow. Our styling tip? Go all out glamorous – nothing looks too OTT when tempered with cool trainers.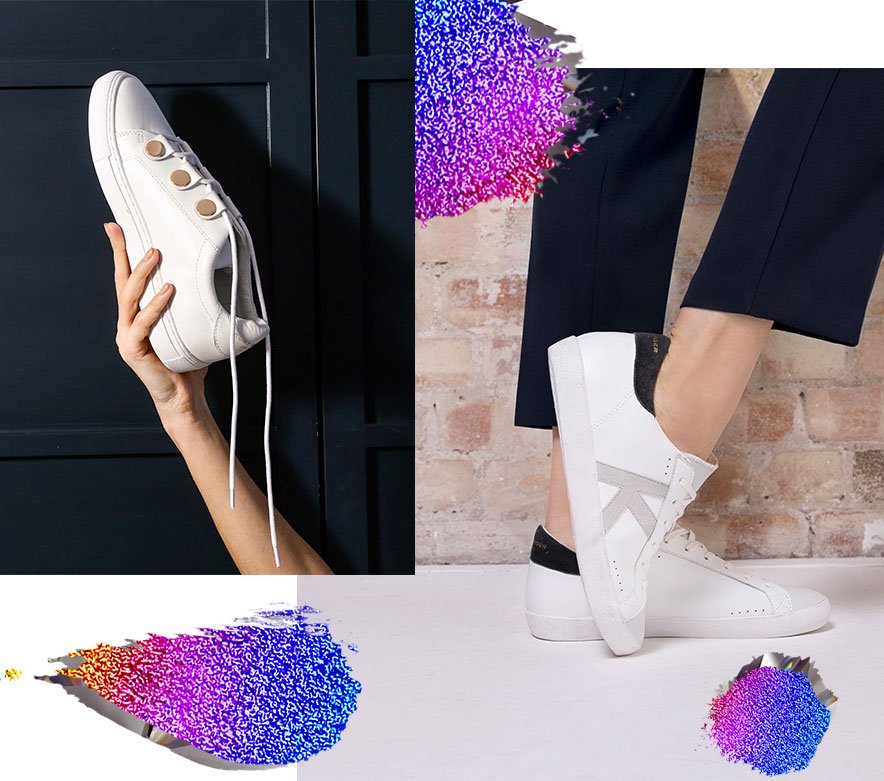 Wear-Everywhere White Trainers

A failsafe option for aficionados and neophytes alike, white sneakers are the trench coat of the trainer world; a wardrobe staple. Embodying the minimalist trainer trend to the max, Kurt Geiger's 'Lane' and 'Larnie' (coming soon!) are your go-with-everything options. For something with a little more detail, try Kurt Geiger 'Leif'. Emblazoned with signature K applique, the genius hidden foam wedge creates comfort that can't be rivalled. The perforated 'K', flashes of metallic to the collar and contrasting laces add interest to the classic pared-back design. The beauty of a white sneaker is that it works day or night, with everything from jumpsuits to elegant dresses, but if you want a pair with a little extra glamour, go for Miss KG's 'Lyra', decorated with strips of glossy gold snake print.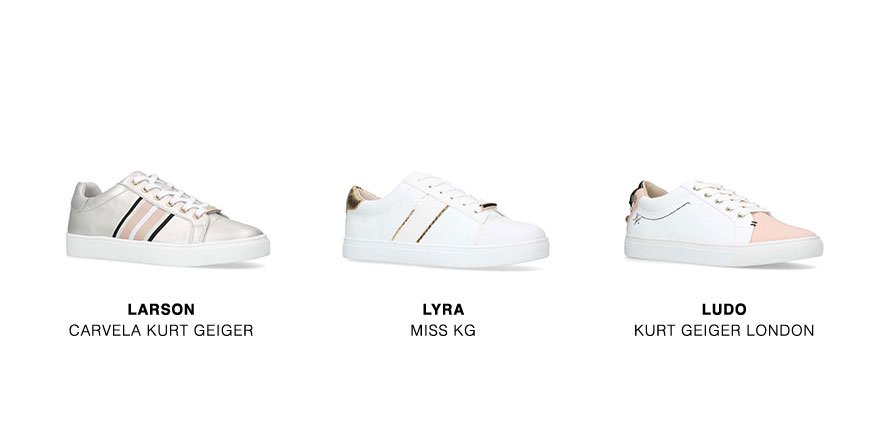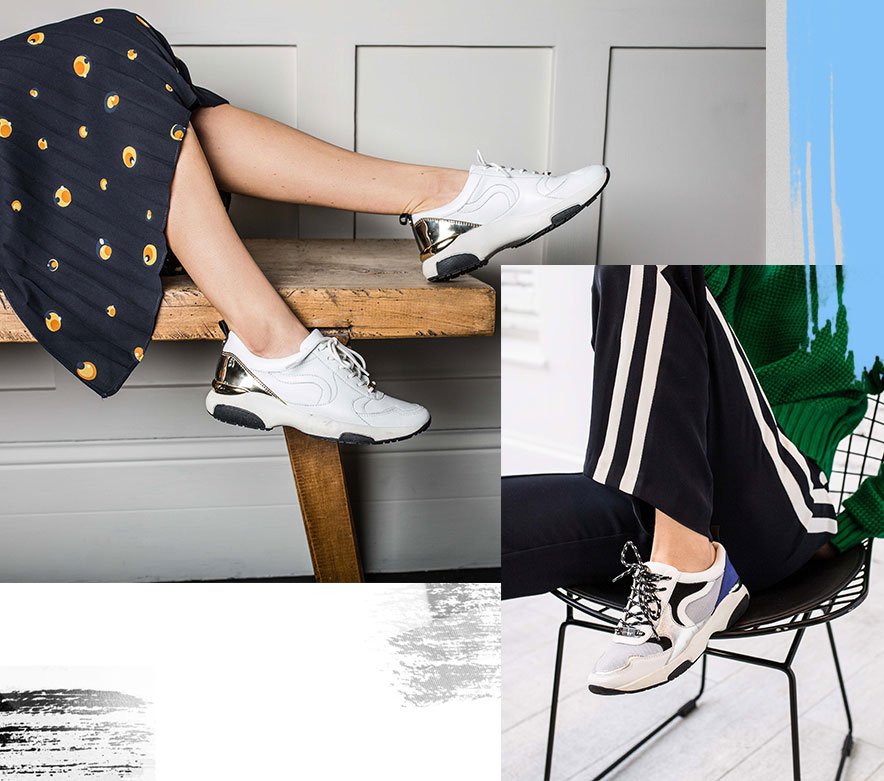 Chic Dad Sneakers

Love it or hate it, there's no escaping the 'dad' trainer trend this season. Exactly what it says on the tin, the hot new sneaker trend on the block is reminiscent of the kind of trainers your pops – or Steve Jobs – would have worn in the 80s and 90s. We're talking chunky soles, mesh panels and speckled white laces. Carvela's 'Linton' is the trainer to nail the trend, ticking off the essential 'dad' credentials in two colour options. Feeling sartorially stumped at the thought of styling them? Embrace the sporty vibes with side-stripe wide-leg trousers, or subvert their inherent geekiness with a pretty printed midi skirt or dress.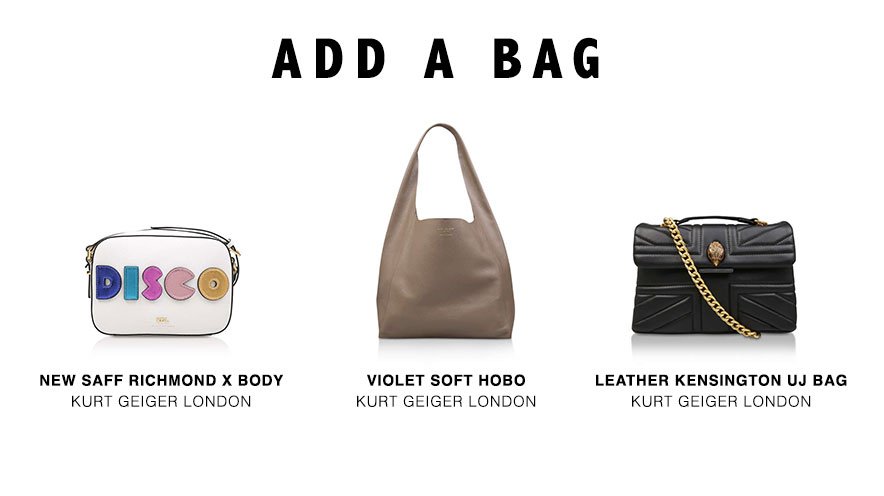 The Trainer Shop