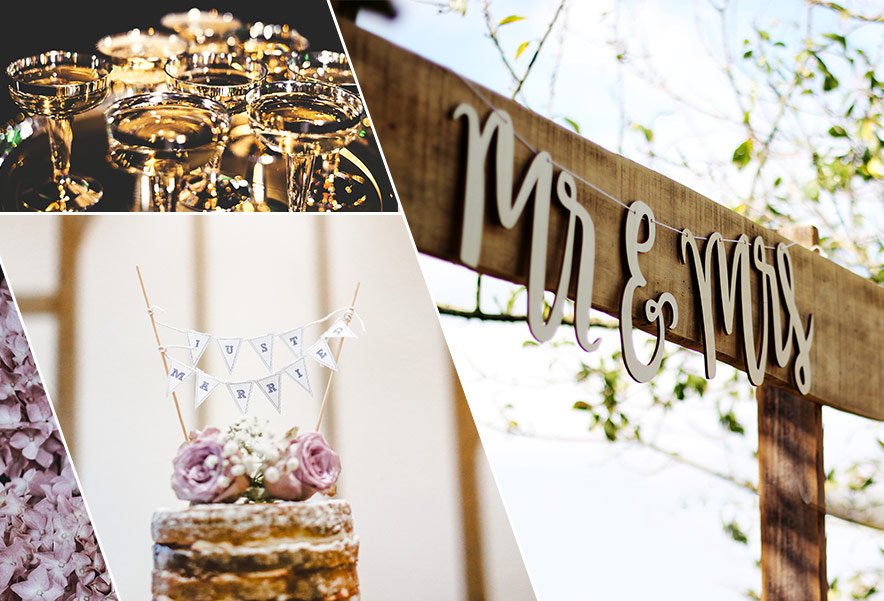 Wedding guest etiquette can be a bit of a minefield, and it's only getting more complicated as modern nuptials blur the lines and bend the rules. Even Prince Harry and Meghan Markle are mixing things up. While the royal wedding ceremony itself will be a fittingly traditional affair, the couple are eschewing the customary fruit cake and commissioning Claire Ptak of east London's Violet Bakery to create a lemon and elderflower cake, and rumour has it Meghan will make a speech.

While you may not have got an invite to Meghan and Harry's big day, no doubt you've got at least one wedding in your diary this year. From what to wear to how to behave, here's everything you need to know about traditional-with-a-twist wedding etiquette…

DO
Pay close attention to the dress code - it's there for a reason and whether it's a traditional wedding or a modern laidback do, one rule always applies: never wear white. White belongs to the bride, don't even think about it. Caveat: white shoes and bags are totally acceptable. Try Kurt Geiger London's signature 'Bond' courts.

Dress appropriately – while there are no actual written rules about the appropriate dress length for a church wedding, it's safe to say this is not the place for thigh-grazing hemlines. Go knee-high or lower and you should be safe.

Nail the accessories. According to etiquette authority Debrett's recently re-issued Wedding Handbook, "Shoes should be comfortable and not so high that they will be painful after a few hours." You can't go wrong with a block heel like Carvela 'Gigi' or a wedge like Kurt Geiger London 'Aura'. On bags, the experts say "A shoulder bag is easier to manage than a clutch when juggling a champagne glass and shaking hands." Don't worry, our clutches have hidden chain straps, so you can have your (wedding) cake and eat it. Elevate any outfit with the luxe Kurt Geiger London 'Party' Envelope clutch.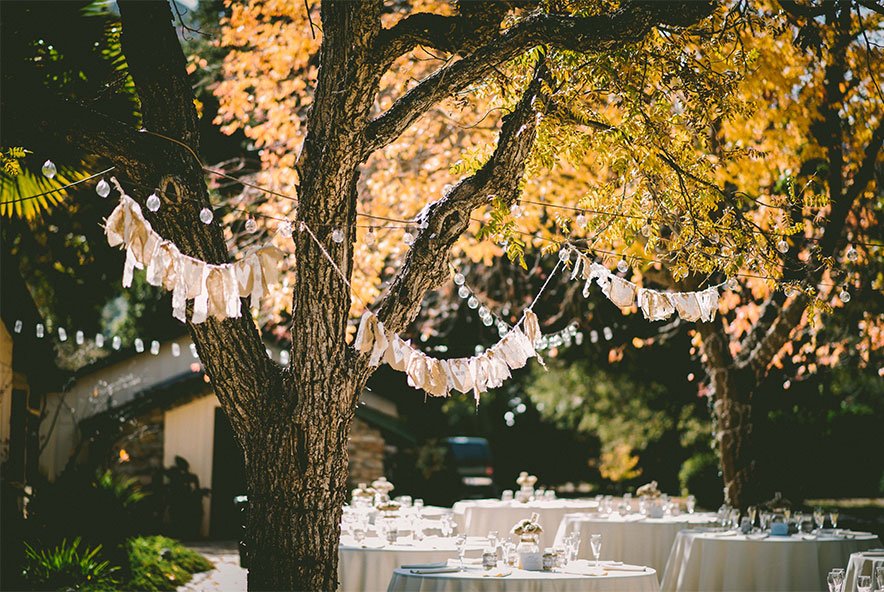 RSVP. Think about how annoying it is when you've thrown a birthday or dinner party and people don't confirm if they are coming. Annoying right? For the bride, that feeling is tenfold. And hey, it's just rude not to.
Buy your wedding gift early – it means you'll be able to get first dibs on the best stuff on the list. Because even though there's a rolling pin on there, no-one wants to be the guest that bought the happy couple a rolling pin.
On the subject of gifts, spend what you feel comfortable with – there is no minimum or maximum.
Check before you Instagram. We know you're itching to upload that #weddinggoals pic, but it's better to ask the couple's permission before posting photos on social media. The bride may not want someone else to post the first picture of her. If the wedding has its own hashtag however, we'd say that's carte blanche to 'gram away. Flattering shots of the bride only though.
Have fun, but not too much fun. There's always one guest who goes a little too hard on the free champagne – don't let it be you!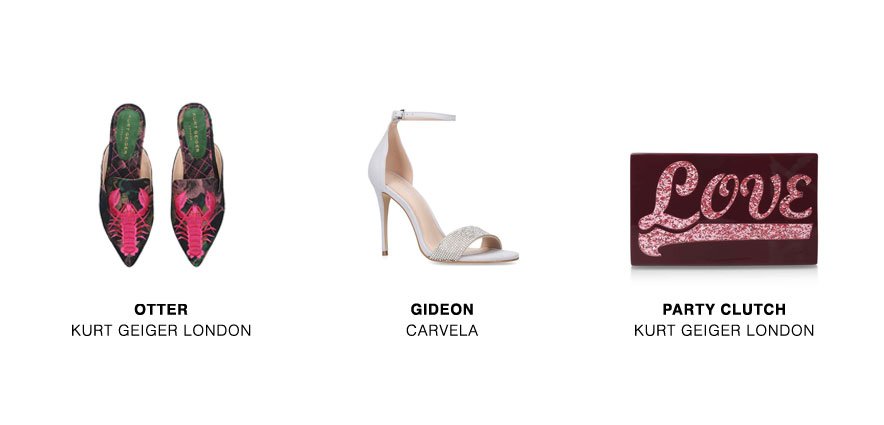 DON'T
Be late – only the bride is allowed to get away with keeping everyone waiting. Play it safe and aim to arrive 20 minutes before the ceremony, minimum.
Think you can't wear black. While traditionally associated with mourning, modern dress codes are becoming ever more blurred, and there's no denying that an all-black outfit looks effortlessly chic. If you're still not convinced, try black accessories instead. And maybe just double-check with the bride. If it's a goer, check out Carvela's 'Grappa' mules or the Kurt Geiger London Mini Kensington polka dot bag.
Show too much skin. Debrett's advise that you'll need to cover up for a church wedding: "If you want to wear a strapless dress in church, you should cover your shoulders"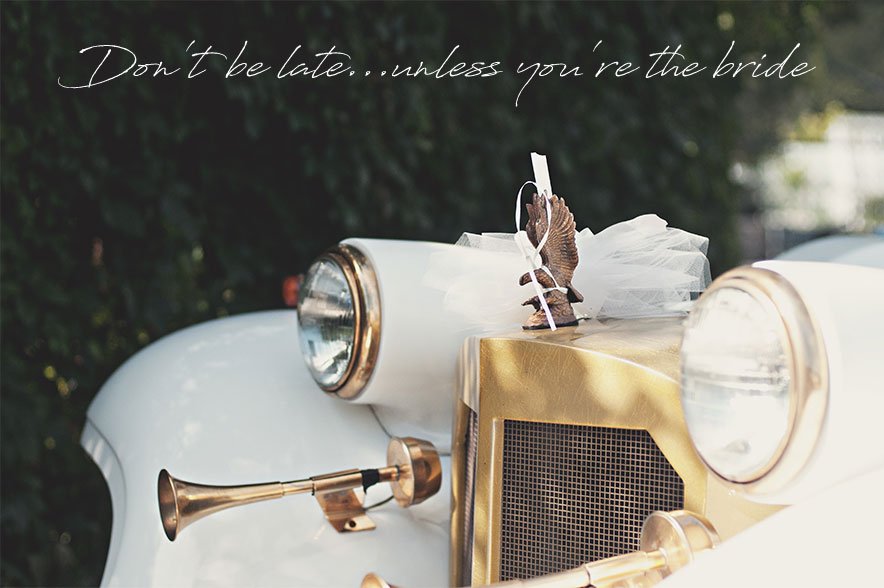 Go too OTT on the hat front. "Hats should not hamper kissing" is Debrett's only rule, meaning style and shape is entirely up to you. Hats are considered 'traditional' but definitely no longer essential.
Take pictures during the ceremony. The bride wants to see you as she walks down the aisle, not your novelty phone case. Live in the moment and turn it off.
Get in the way of the photographer - your Instagram feed can live without a snap of the big day, the bride and groom can't.
Hold the bride and groom hostage. Obviously you want to pass on your congratulations, but keep it short and sweet – they've got a lot of people to get through. And you've got dancing to do.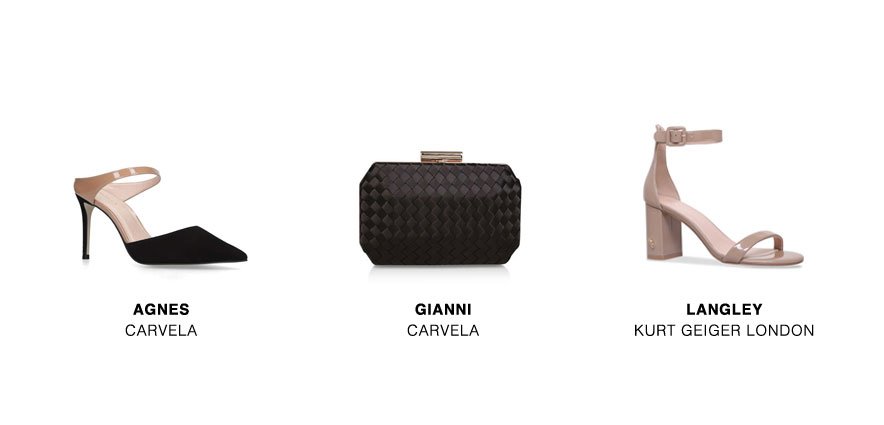 Shop The Edit